02 juillet 2008
Today Caroline and myself were feeling artistic and Caroline
had the desire to try the new camera ...
It was cooler (a good thing) and a bit windy (normal here anyway)
today, Maxime didn't seem to mind...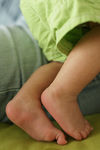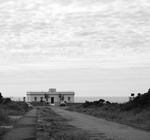 Max's Baby Bjorn, aah memories of the womb...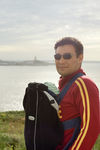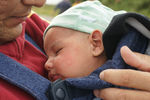 Caro tries the Baby Bjorn for the first time, ... and likes it!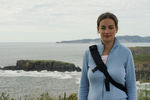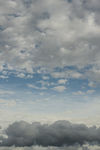 Maxime's Maxi Cosi without the blue thing,
gives his head more room to move!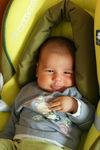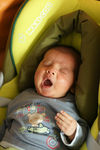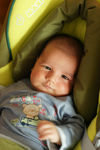 Commentaires sur Cold and Windy