25 septembre 2008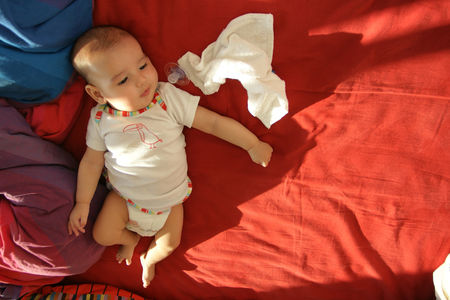 Well, it's been a long time comming but here (finally) is Max's blog!
and unfortunately Max has been sick this week, and is still recovering (poor guy)
to sumarise events, Max had an infection (antibiotics are helping now) aswell as
some reflux and constipation, and a cough... he must have a headache too but
so far he hasn't said anything ... ;)
Mostly the three of us have been chilling out, going for walks on the beach
and making sure that Max is not in pain, as you can see smiling and laughing is
still part of the daily routine so he's not so bad anymore...
Here he is trying puree from a spoon for the first time!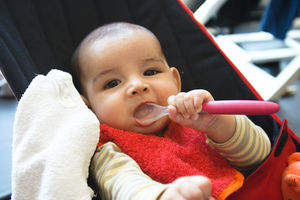 Some photos of Max with that cough...
Taking a bath and sunset from Mera beach.
The Bugaboo is great for cruising along the beach except when we have to
get it through the bumpy bits, which require a bit more speed, ...
Till next time, theregozofamily !
Commentaires sur Well, it's been a long time comming but here