28 juillet 2008
The three of us left this morning very early (5:30!) for the airport
Maxime was asleep, all was calm...
On the plane and everything was still calm... All those plane trips Max
took while inside mummy paid off.
Getting out of the plane, what you don't see is me with all the bags!
The plane had about 10 people in it, practically a Private Jet for Max.
A view from the plane of Puy de Dome, largest volcanoe in the Chaine
de Puy.
Once arrived and settled, it's off to see Mamie Blue, Max's Great Grandma, and
boy is she looking well!!! Here she is excited to see Maxime.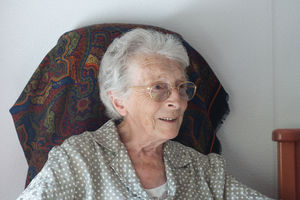 Four generations...
Been tickled by Mamie Blue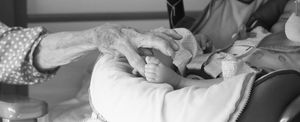 Jean Pierre, Mamie Blue and Grandma Christiane in the first photo,
and Maxime's great great grandparents in the second photo ! !
(whoever can tell me their names might win a prize...)
Later in the afternoon Max laughs, blows bubbles, and shows off his
Made in Australia top...
O.K. dad just one more photo ! (or maybe two...)
Commentaires sur Visiting Mamie Blue