16 juin 2008
Max practices facial expressions in his sleep. He must have
some good dreams, it's asleep that he laughs the most!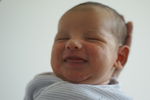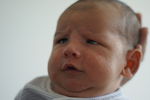 The baby bjorn harness seems to be an alternative to driving
around in the car to get him to sleep, must be that "in the womb"
feeling.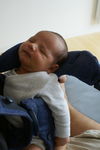 An awake Maxime has taken to Fred's Penguin, newborns
aparently tend to react most to high contrast things, ie; black
and white stuffed toys. Of course thats why Fred went to
Patagonia in the first place, right? best place to buy a
penguin for Maxime!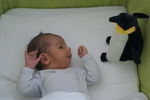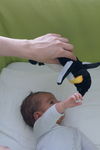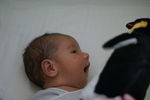 "Aaaah, are you my friend?"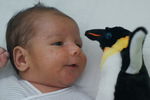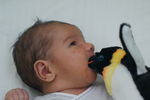 "... are you my food? ... no?"
Oh and this is a picture of a seagull that Maxime took earlier...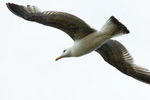 Commentaires sur Maxime's many faces...