08 juin 2008
Grandparents Marisa and Dioni arrived from Australia today (in an Airbus A380)
and we took our usual stroll up to the lighthouse in the afternoon.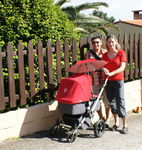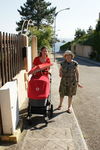 Marisa was dying to hold Maxime, and Max seemed quite at ease.
as well as with Grandpa Dioni,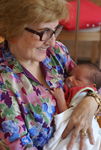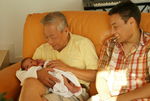 Maxime is practicing for a role in Der Gotterdamerung


Tired from the effort and placed in his 'big' bed
for the first time, Max takes a well deserved nap.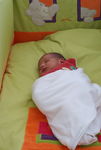 Commentaires sur The long awaited arrival of the Aussie Grandparents.