06 juin 2008
Today Max went for his second session with the Pediatrician,
we made bets to see what we thought Max would weigh...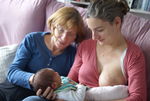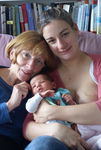 Well he now weighs nearly 4 kilos! thats almost
500grams gained in 1 week, I calculated that
that would be like me gaining 7.5kilos in a week!
(glad I didn't...)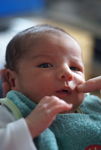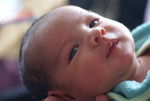 Max didn't sleep so well yesterday, but today it
was just the opposite... will he ever wake up?!
No, he doesn't have a fever, he's just very very
sleepy... he woke up just before for a feed and
change.
These are some of his more 'athletic' sleeping
postures...
Max the weight lifter??
or Maxime the body builder.... you decide.. :)
Commentaires sur Maxime weighs in...